Excellent!  I highly recommend this series.  Very interesting presentation and approach to history.  And you'll get to hear a little Middle and Old English.
http://historyofenglishpodcast.com/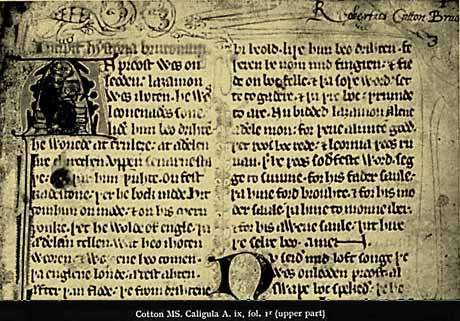 The introduction to Layamon's Brut
In this episode, we look at the rivalry between John "Lackland" and Arthur of Brittany for control of the Angevin Empire. John eventually emerged victorious, but in the process, he set in motion the events that led to the loss of Normandy and most of northern France. The loss of these territories produced a renewed sense of "Englishness" and a revival of English literature. This English renaissance was [...]
Sat, Apr 22, 2017
Source: History of English
During the Middle Ages, lions were adopted as symbols of European royalty. Many monarchs also acquired nicknames related to lions. That included Richard the Lionheart. In this episode, we explore the origin of that nickname, and we examine the popular perception of exotic animals from Africa and Asia.
[...]
Wed, Mar 29, 2017
Source: History of English
During the Crusades, Christian forces and Muslim forces traded blows in the Holy Land. At the same time, Europeans and Arabs traded goods through an extensive trading network that passed through the Near East and the Mediterranean. In this episode, we look at traders and Crusaders, and we explore the impact of these developments on the English language.
[...]
Wed, Mar 08, 2017
Source: History of English